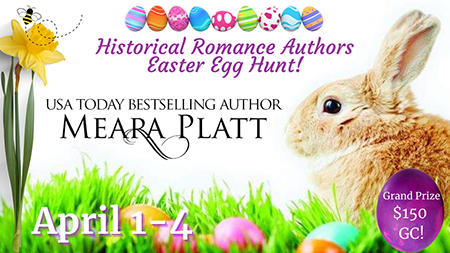 Hello, readers! Thanks for stopping by my page. If you don't know me, I'm USAT Bestselling author Meara Platt. Below you can grab a free Regency novella, Never Dare a Duke. While you're here I hope you will learn a little more about me and maybe pick up a copy of My Fair Lily or The Look of Love or both. They are each series starters and available for only 99 cents.
If you love humorous Regency romances with sweet heroines and hunky heroes, and romantic attraction that sizzles on the pages, then these are for you. My Fair Lily is book 1 in the Farthingale series and The Look of Love is book 1 in the Book of Love series, each a perfect read to keep you smiling through the Easter holiday.
I hope you love this free download, Never Dare a Duke. Frances Cameron should not have kissed the Duke of Kintyre on the night of her betrothal since (gawp) he was not her betrothed. Nor should she have taken him up on the dare to work for him. But she is determined to prove women are the equal of men, even though all of Edinburgh is betting against her. As her betrothal crumbles and she is on the verge of losing the dare, she never expects to be rescued from the unlikeliest source, the Duke of Kintyre himself. Enjoy this charming battle of the sexes story!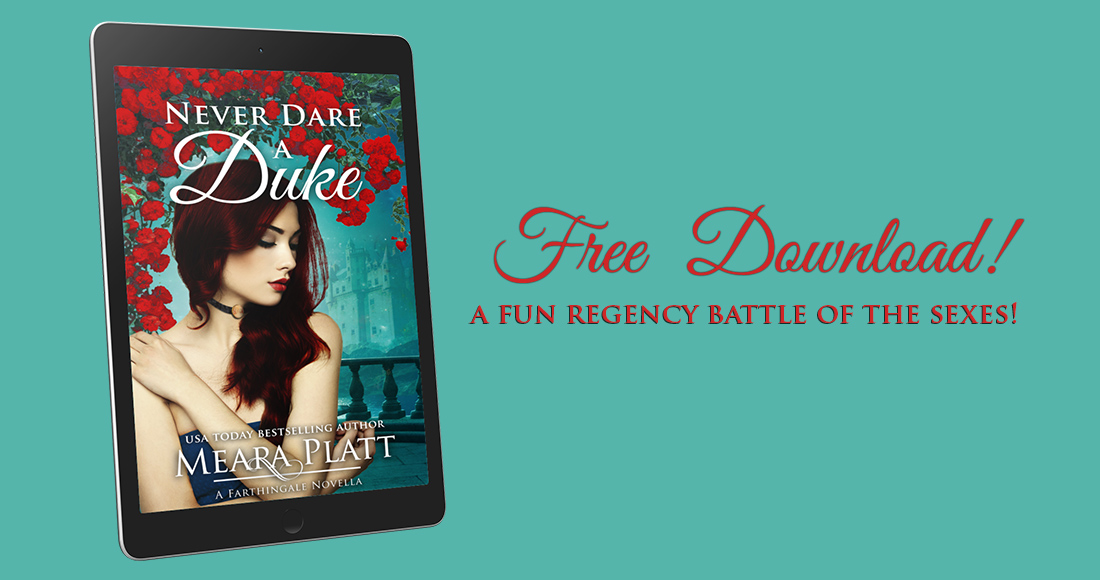 You can view all my books by visiting me on Amazon, here.
Don't forget to grab your Easter egg!
Next up, visit author Elizabeth Langston, and don't forget to join the party and hop to everyone for your chance to win a $150 giftcard.

I always prepare a leg of lamb for the holidays. This old Pillsbury recipe for a leg of lamb glaze is terrific and I would love to share it with you. I have been using it for years and it is a favorite among my friends and family. Enjoy!
Recipe: In a measuring cup, combine 1 tablespoon paprika, 3 cloves minced garlic (hint: 1 use about 6 or 7 cloves of fresh garlic cut up in slices instead), 1/2 teaspoon basil leaves, 1/3 cup water, 1/3 cup sherry, 2 tablespoons oil, and 2 tablespoons soy sauce. Brush lamb with glaze every 30 minutes during roasting. For leg of lamb or bone-in shoulder cut, cooking time is 30-35 minutes per pound and oven setting is 325 degrees.